OFFICIAL FOUNDING PARTNERS
–   Valrhona   –   UBM / SES   –   Ravifruit   –
Valrhona
Valrhona is a French chocolatier that has been providing exceptional chocolate since 1922. Created by and for pastry makers, Valrhona has dedicated all its expertise, high standards and passion to culinary professionals for the past 90 years, making each taste an exceptional experience.
Chosen by the world's most prestigious chefs and craftsmen for its vast range of aromas continually enhanced by innovation, Valrhona's ambition is to broaden people's culinary horizons by offering a variety of unique and recognizable chocolate flavors, in an effort to continuously create more pleasure and excitement. From this unique knowhow is born a new world of creation and flavors. After dark, milk and white chocolate… the first Blond Chocolate Dulcey. With the creation of Blond Chocolates, backed by 90 years of expertise in taste, Valrhona is providing a new world of flavors and innovation.

With a constant focus on dialog and ethics, Valrhona relies on long-term collaborative relationships with planters and prestigious chefs, while respecting people and nature.

The Valrhona Ecole du Grand Chocolat has been a trend setter for over 20 years, inventing, recording and preserving the knowledge and techniques of the chocolate-making profession. The school's pastry chefs travel the world, sharing ideas and expertise with other professionals in a permanent quest for mutual enrichment.

With the opening in 2013 of the new Cité du Chocolat, Valrhona continues to uphold this commitment, providing a unique and vibrant place where visitors can discover the vast wealth of possibilities offered by chocolate.
UBM / SES 
Singapore Exhibition Services has merged with UBM and is now known as UBM SES.
UBM plc is the largest pure-play B2B Events organiser in the world.  In an increasingly digital world, the value of connecting on a meaningful, human level has never been more important. At UBM, our deep knowledge and passion for the industry sectors we serve allow us to create valuable experiences where people can succeed. At our events people build relationships, close deals and grow their businesses. Our 3,750+ people, based in more than 20 countries, serve more than 50 different sectors – from fashion to pharmaceutical ingredients. These global networks, skilled, passionate people and market-leading events provide exciting opportunities for business people to achieve their ambitions.  
For more information, go to www.ubm.com for UBM corporate news, follow us on Twitter at @UBM, UBM Plc LinkedIn
Please visit www.ubm.com/global-reach/UBM-Asia for more information about our presence in Asia.
Ravifruit
The excellence of fruit to serve the creativity of professionals!
Based in France, right in the middle of fruit fields, Ravifruit is a world leader in fruit preparations.
Our range:
Frozen fruit purees (blocks or grains),
Pasteurized fruit purees,
Fruit compotees,
Frozen fruit IQF,
Fruit coulis…
For more than 25 years of knowledge and experience of fruit, Ravifruit has been giving you the finest fruit of our soil, respecting essential values: the authentic taste of fruit network, from orchards to finished products:
Through contracts with suppliers-partners: local producers from the Rhone-Valley, producers from Ivory Coast for exotic fruit, from Europe…with a guarantee traceability up to the production parcel.
Through strict selection of fruit and harvest when fruit is fully ripped.
Thanks to a working process adapted to each fruit and respecting the HACCP norms.
Through natural products without flavour added, nor colouring, nor preservative.
NEW !
RAVIFRUIT and its three 3 ambassadors Jordi Bordas, Philippe Rigollot, and David Wesmael present a fruit revolution: SIGNATURE FRUIT. The 40 pages guide offers fresh ideas and material, produced with passion and conviction to accompany chefs through the wonderful but often perilous process of creation! RAVIFRUIT will be revealing its "fruit revolution" exclusively at APC 2018!
Please visit www.ravifruit.com
–   Sasa Demarle   –   Bridor de France   –   Elle & Vire   –
Sasa Demarle
Sasa Demarle, Inc. was established in the United States in 1993 in order to introduce the world renowned non-stick baking product lines of two French manufacturers – SASA and DEMARLE – to the North American marketplace.
Bringing these industry leading products and equipment together under one roof has enabled us to successfully meet the needs of industry professionals throughout the United States and Canada, providing a single point of contact that is easy and convenient to work with.
For the past 20 years we have remained committed to upholding the high core values of our French parent companies and customer service excellence. Our continued growth has led to Sasa Demarle, Inc. being recognized throughout North America as the industry leader in non-stick baking products and equipment. The rich history and extensive experience of our parent companies and partners speaks for itself …"
Bridor de France
French Quality breads and pastries delivered to the most demanding chefs worldwide.
Bridor de France was founded in 1988 by Louis le Duff and takes pride in producing a broad range of bread products, pre-cooked in a stone deck oven, that are both soft and crusty with a delightful light interior. Bridor de France is also renowned for the quality of its pastries: golden, gourmet products with light flakes and the delicious taste of fresh butter. In 2012, the Bridor de France collection was enhanced with a range of sweet treats and French macarons under the high-quality Bridor Une Recette Lenôtre Professionnel label.
Bridor de France: guarantee of an authentic bakery experience.
Bridor de France's unique quality is expressed through a tangible experience; taste. This quality is made possible by the careful selection of ingredients (T65 French flour, Charentes Poitou AOP butter, etc.) and production methods (slow mixing, careful working of the dough, long rest times, etc.), and modern production techniques that guarantee consistent quality and safety. When Professionals choose a Bridor de France product, both they and their guests are guaranteed a uniquely intense experience.
Our products are perfect for any occasion in a Hotel or Restaurant: breakfast, bread with dinner, desserts, snacks, breaks, catering, and receptions.
Bridor and Lenôtre: partners in excellence.For almost 20 years, Bridor and Maison Lenôtre-Paris have worked together closely to develop cutting-edge quality solutions. As a partner of the Paul Bocuse Institute, Bocuse d'OR, Bridor de France is also a proud sponsor of the Asian Pastry Cup.
Learn more at www.bridordefrance.com
Elle & Vire
In the last four decades, the professional branch of the French dairy company has become a reference in the world of UHT cream and dairy products around the globe. Thanks to a high performance UHT process, which is adapted to export constraints, and in addition to unfailing safety measures, Elle & Vire Professionnel® ensures perfect preservation of the products' technical and taste qualities.
Elle & Vire Professionnel® supports chefs and nurtures vocations through numerous partnerships.
Furthermore, the company has created the Culinary Division to provide chefs and future chefs throughout the world with support on a daily basis.
The brand's culinary experts Ludovic Chesnay and Christian Guillut roam the five continents, meeting users, to transmit their knowledge, expertise and passion.
Elle & Vire Professionnel® has created La Maison de la Crème Elle & Vire® (exhibitor P): an inspirational and creative space, dedicated to all chefs who use the brand. Under the umbrella of the Culinary Division, Nicolas Boussin, One of the Best Craftsmen in France (Meilleur Ouvrier de France 2000), Sébastien Faré, culinary expert, and Maxime Guérin, pastry chef offer workshops to share Elle& Vire® product expertise and know-how.
Sign up to our Elle & Vire Professionnel® Chef's Programme on the website www.pro.elle-et-vire.com/en to enjoy free content and services!
–   Irinox    –   KitchenAid   –  Unox   –  Euraco   –
Irinox
Since 1989 the history of a growing company.
Irinox was founded in Corbanese (Treviso, Italy) in 1989 and is known all over the world as the leading manufacturer of blast chillers and shock freezers.
Our appliances are entirely manufactured in our 15,000 sq m facilities near Treviso in north eastern Italy. A staff of 300 highly qualified people and a widespread specialized distribution network contribute daily to our success.
As a pioneer in developing the concepts of blast chilling and high-quality food preservation in the catering, confectionery, ice cream, bread-making and food industries, Irinox has always invested in continuous research and improvement of its technology, becoming the ideal partner of the most important food professionals and companies all over the world.
For more information please visit www.irinoxprofessional.com
KitchenAid
Here for The Making Since 1919. KitchenAid is the best selling mixer brand in the world*.
KitchenAid is a legend in professional kitchens and restaurants. The iconic KitchenAid stand mixer was developed in 1919 and has stood the test of time.
A classic design, its beauty lies in its power, workmanship and efficiency. All-metal construction, robust and stable, the machine beats, whisks, stirs, kneads and mixes — performing the most repetitive, time-consuming and heavy jobs in the kitchen with graceful ease.
Today, the legacy of quality lives on, not only in the multi-functional stand mixer, but in a full line of kitchen appliances sold across the world. Every product that carries the KitchenAid name is guaranteed to be strong, reliable and versatile — each backed by thorough research and testing. Experience for yourself the world of KitchenAid products and see why chefs choose KitchenAid for their homes more than any other brand.**
For more information www.kitchenaid.com
* Source Euromonitor International Limited, retail volume sales in units for 2012.
** Based on a 2012 survey, KitchenAid was found to be the home kitchen appliance brand chosen most often by members of the International Association of Culinary Professionals.
Unox
Established in 1990, UNOX is now a leading manufacturer of professional ovens that operates in over 110 countries worldwide, with offices and branches present in 25 countries, specialises in gastronomy, bakery, confectionary and food service industries.
"Contributing to the quality, efficiency and simplification of our customers' cooking processes": this is UNOX's mission. We strive towards achieving this mission working according to our company philosophy – 'Inventive Simplification'.
We strongly believe in interaction and continued collaboration with professional chefs from around the world to develop ovens that truly satisfy the needs of each individual customer.
With more than fifty registered patents and a driving passion to constantly improve the cooking process, UNOX is a company that will always redefine the quality standards of the industry.
Our commitment to customer satisfaction makes UNOX a global brand highly trusted by professional chefs across the world.
For more information, please visit Unox website at www.unox.com.
Euraco
Fine Food, Fine Wines
In 1987, Sebastian Tan founded Euraco Finefood Pte Ltd (Euraco) to meet the growing demand for European delicacies in Singapore. A pioneer in the fine food industry, Sebastian recognised the potential of distributing premium food and beverage from overseas retailers. Today, Euraco has grown into a reputable company representing leading international brands such as Valrhona, illy and Cittero.
Premium brands
Our fresh, chilled perishable products are airflown weekly to Singapore from Europe and around the world. They include Waygu beef, Yorkshire pork, Castrium lamb, Citterio delicatessen items, as well as seafood, dairy products, pastas, cheeses, fine oils and condiments. Our pastry division distributes premium Valrhona & Max Felchlin chocolate products, as well as Boiron IQF fruits and purees, Sabaton chestnut-based products, Caullet glazes and fondant, and Elle et Vire dairy products.
Revol
REVOL celebrates this year a very special anniversary: its 250 years of manufacturing culinary porcelain and high performance ceramics!
As a French family-run company for 9 generations of porcelain makers, REVOL has accumulated an extraordinary history and built a passion for reinventing its know-how and the porcelain itself:
A Basalt black ceramic clayware, the emblematic Froissé cup, the wood grains of Arborescence tabletop line, the one-piece moulded handles of Belle Cuisine, the black cast-iron finish of Eclipse, the tones of the Equinoxe range, and not forgetting Revolution for Induction heat retention – they are all exclusive creations, and major technical and aesthetic feats achieved by the company through the last 10 years only.
Motivated by a single ambition – REVOL aims at providing you with articles of unmatched quality and originality that will be an unfailing source of inspiration, helping you in turn to express your creativity and to transform your dining tables.
Established in the cradle of French gastronomy, in the Drome Valley, REVOL is a brand known and used worldwide by independent chefs, restaurant chains or hotel groups. With a presence in 90 countries, the REVOL team has established a network of over 300 distributor partners throughout the world and exhibits in more than 12 trade fairs annually.
Please visit http://revol-porcelaine.fr/en/ for more information.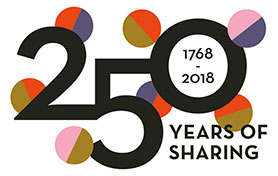 At-Sunrice
At-Sunrice GlobalChef Academy is an EduTrust-certified institution that delivers a high-quality culinary and F&B education using a unique, synchronised study-apprenticeship pedagogy that seeks to maximise students' employability and preparedness for careers as global chefs and F&B professionals.
Since its establishment in 2001, At-Sunrice GlobalChef Academy has been recognised by the Singapore Workforce Development Agency as a CET Institute for Culinary and F&B Management, and has been appointed to house the National Assessment Centre for F&B professionals.
Multiple pathways, using the national WSQ Framework, are available to students who can choose from a range of nationally recognised degree, diploma, certificate, modular, assessment-only and continuing education programs suitable for their level of experience and commitment.
Please visit http://www.at-sunrice.com for more information.

The Singapore Pastry Alliance
The Singapore Pastry Alliance, the pastry arm of the Singapore Chefs Association, was set up by an elite group of 12 pastry chefs on 5 February 2006.
The goal of this alliance is to bring together the various talents and expertise of all pastry chefs, both Singaporeans and foreign talent, working in Singapore to create greater awarness of and gain recognition for the entire pastry industry, by participating in the best pastry competitions all around the world. We strive to compete at all levels and include chefs of all levels of experience. Everyone – from the young commis chef to the mature pastry chef, both male and female – is welcome to participate.
As such we ultimately aspire to nurture and educate future generations of pastry chefs, and raise international awarness of Singapore, our culinary platform.
COMMUNICATION AND MEDIA PARTNERS
Food Connexion
FoodConnexion is the first connected community dedicated to culinary professionals. With more than 11 500 active members, FoodConnexion fosters exchanges between professionals, inspiration and technical support thanks to thousands of recipes, videos business and food trendy subjects  available online.
Please visit the website : http://www.foodconnexion.com
MASTER ARTIST FOR THE APC TROPHY
Antoinette Rozan
Antoinette Rozan, born in 1970, comes from a lineage of five generations of artists, engravers, sculpors and architects.
After a career in luxury sales in France and Hong Kong, she discovered her passion and what gives her freedom: sculpting in clay or plaster, plying metal, letting herself go and guiding herself by the medium itself to create shapes. A real paradox for an artist that can see only out on one eye!
She focuses her research on energy, movement, the mystery of matter that creates illusions: bronze seems to be light, a face hides another, there is a balance where it would seem impossible…
The artist invites us to share the field of possibilities. Her creativity shows us how life is movement. After living in Hong Kong for ten years, she developed a sensibility to the spiritual way of thinking that is customary in Asia.
The sculptor's work has been commissioned by private collectors, public and private organisations, associations and companies. She has created works as different as portraits, memorials, trophies, monumental sculptures and original works for her patrons. Antoinette Rozan likes the challenge of putting her creativity to use and creating art that adapts either to a strict demand or having her freedom of creation.